A Rockery Provides a Perfect Planting Nook for These Berwyn Homeowners
By using a combination of smaller boulders and squarer rock we created a retainer/rockery with nooks and crannies where smaller shrubs and perennials could be planted. See this project.
Retaining Wall Featuring a Garden With Year-Round Color
One of the most important elements of a garden is that it maintains color all throughout the year. The key is to choose native plants with complementary growing seasons and give them room to grow. For these homeowners, we also constructed a boulder retainer with a step way leading through the garden. See this project.
A Flagstone Walkway Passes Through a Charming Garden of Native Plants
We made a number of updates to this property in Wayne. We added a dry-laid stone wall made of Colonial Wall Stone, planted a garden, and designed a stepping stone pathway with gapped flagstones leading to the bench. The front walk leading to this area is a pattern flagstone walkway.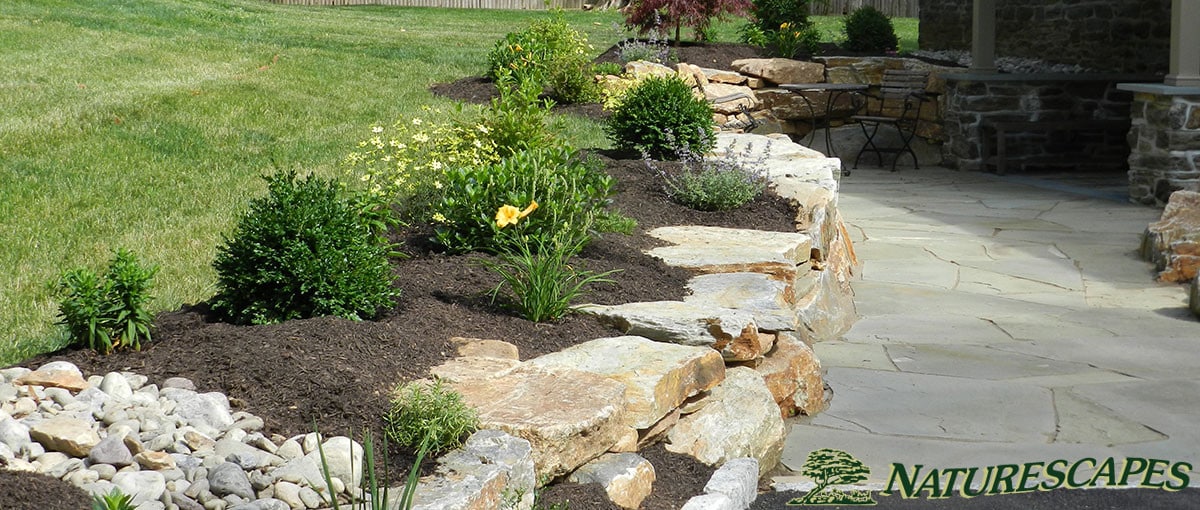 A Retaining Wall Creates a Pleasing Border Where Patio Meets Yard
This natural boulder wall functions as a retaining wall, maintaining the patio that tucks itself beneath the rest of the backyard. The space where the top of the wall meets the lawn is a great home for a garden of native perennials.
Surrounding a Patio With a Retaining Wall Allows Us to Work With Slopes
We enjoyed the challenge of building on a slope. Using a retaining wall and steppers, we were able to work with the land's natural slopes, creating a beautiful space where the homeowners can spend time with their loved ones and connect with nature.